Audit
Strategy
Wireframe
UX/UI
I am an experienced UX practitioner that crafts meaningful and engaging user experience.
Hover over to discover what's behind the scene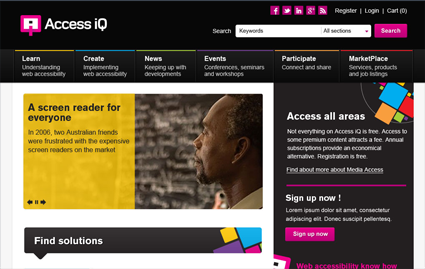 Art direction
Design
Illustration
Painting
I create clean, intuitive designs that produce beautiful and functional solutions
HTML5/CSS3
Responsive design
Mobile apps
CMS
Sass
I love the challenges of coding complex creative designs and turning them into a fully functional responsive websites.
Drag and slide the handle
Consulting
I started strategy and UX at University which lead me into a master of communication, information and new technology and a university thesis about website ergonomics, user experience and how to ensure the success of a web project (Download PDF | French document). The mix of my education and professional experience I've got today helps me everyday to create and deliver pragmatic and adequate solutions to a given problem. Along the years I've had the opportunity to develop different tools. A dynamic excel document for example that helps you audit a website and gives you charts and statistics. I also do wireframes and interactive prototypes, hence I've built a framework that allows you to quickly create IA/wireframe prototype.
Development
Expert in responsive and accessible design, self taught front-end developer I love to turn static designs into beautiful websites. Don't talk to me about pixels anymore, but more about systems, percentages, layouts, and fluid grids… The last 3 years I've mostly worked on Drupal, Wordpress, Magento. I've never been really fully happy with all these frameworks such as Twitter boostrap, Fundation... so I decided to create my own custom theme that I can use to start any project (static, Drupal, Wordpress...).
Short story
With over 5 years industry experience, I have been working on user experience, design and front-end development for many exceptional clients including Fair work Commission, Warringah Council, NSW environment & heritage, NSW procurement, Moffat, and many others.
Having a background in traditional graphic design, followed by the opportunity to get into UX and Web Strategy during my master degree. It's at this point I understood the potential of the digital and how I could merge what I loved into something that makes sense. From here I've started doing various web projects and learnt how to do front-end development line after line, I'm happy to say I'm now proficient in HTML5/CSS3 specialist in CMS & responsive theming.
These 3 sides help me on a daily basis to get optimal results and produce clean, user centric and accessible output.
Design
Design has always been my passion… I've been designing, drawing, painting for as long as I can remember. When I got into Web design it brought me sense and purpose, a way to utilise my passion.
I quickly fit into the whole web agency process and loved the team spirit. During my 5 years of experience I've done quite a lot of art directions, mood board, branding…and actual design. The everyday challenge is a real must for me, to brainstorm, to create and to come up with an idea. Designing despite all the technical constraints…that's why I wake up in the morning!
Great collaboration with Beachwatch to create accurate wireframes over two weeks. This was followed by an exquisite, contemporary and functional design which went above and beyond the brief

Beachwatch